What You Can Experience
Whether you wish to discover the landscape, towns, monuments, mountains and the sea on your own, or you prefer to get advice, villa Aia Vecchia is the perfect place for you. We can tell you about places you cannot find in guidebooks. We will lend you a bike, an electric bike or a scooter, or even arrange a car rental for you. We will simply be there for you anytime you want.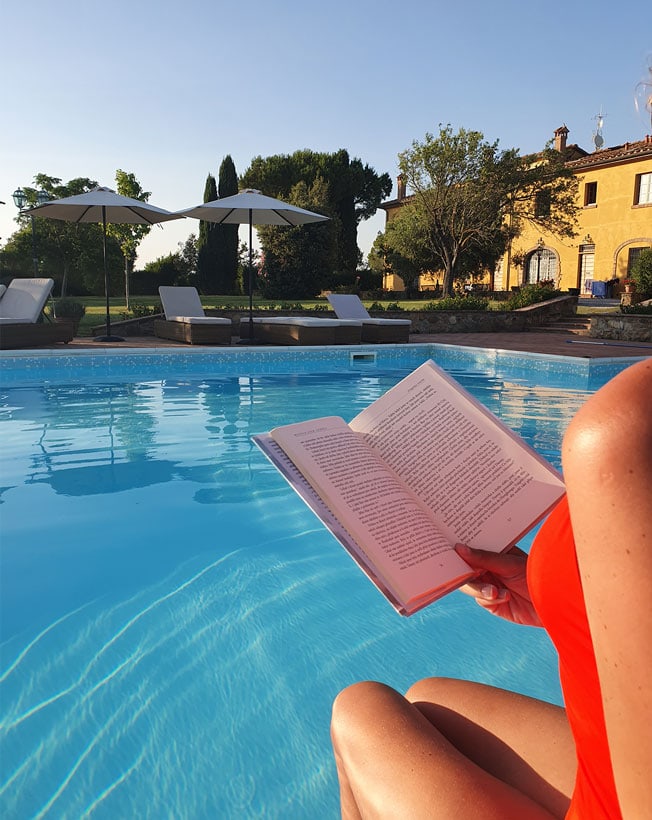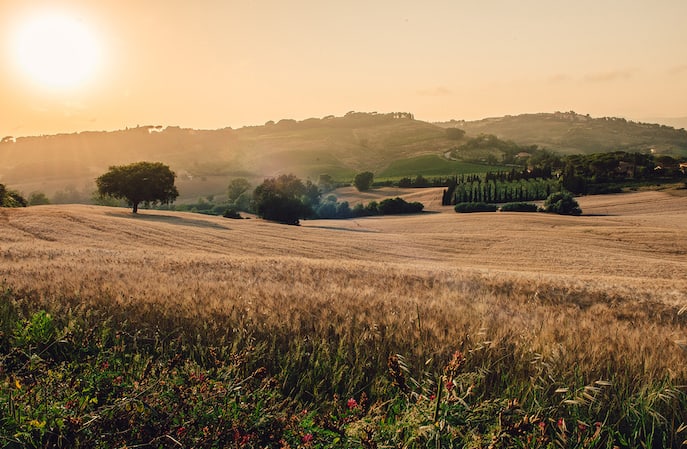 Ideal Position for Trips
It is only up to you where you go. The closest town named Bolgheri with a castle by the same name is 7 km away, the historic Volterra is 30 km away. Within half an hour, you can be in Pisa or on a ferry to Elba island, and in an hour and a half, you'll reach San Gimignano or Florence. The sea with its sandy beaches and pine woods is only 5 km away.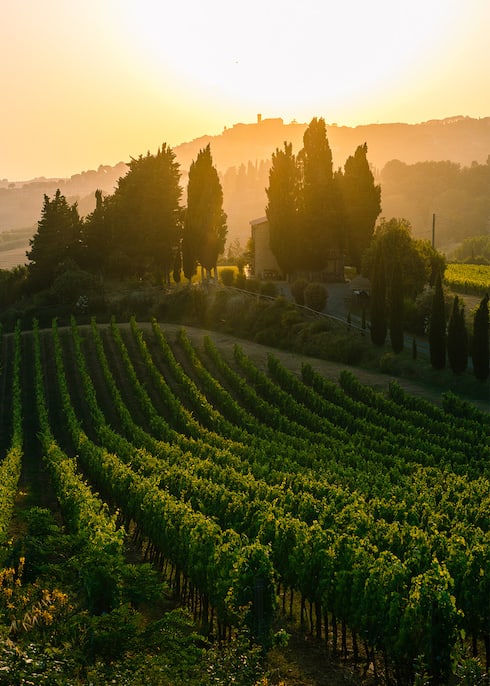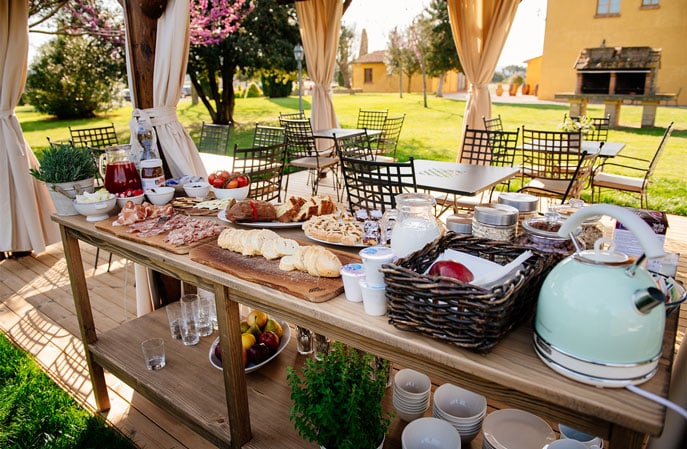 Breakfast
Breakfast is usually slow and long in our Villa. Fresh breads and cakes, fresh fruit and vegetables from local markets, homemade oil, cheeses, cold cuts from our favorite butcher and herbs straight from our herb garden await you every morning.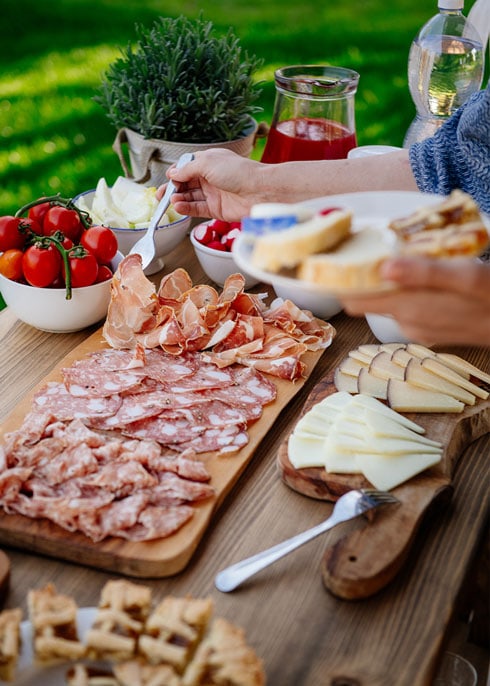 Food Wine Trip
The package includes visits and wine tastings in selected wineries in Chianti region, Montalcino, San Gimignano, visits and tasting in the famous butchery of Greve in Chianti, the family restaurant in Bibbona or at a family organic farm, a romantic dinner by the sea, barbecue or tasting the wines of Aia Vecchia + accommodation for 4 days (3 nights) with breakfast. You can experience Food wine trip with us in the months: April, May, September and October.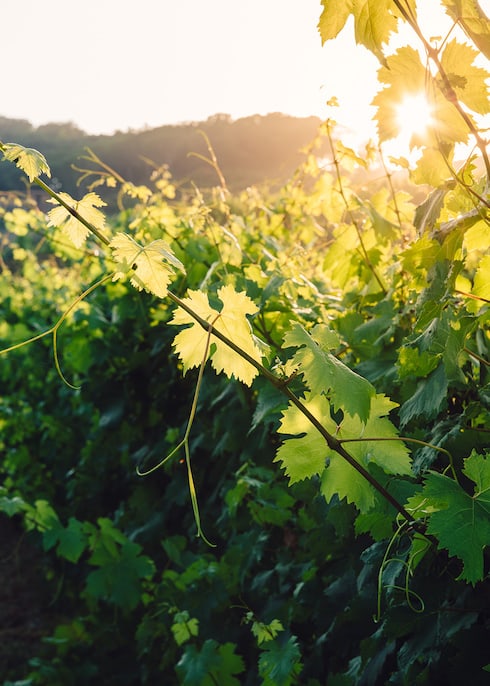 Dinner
Three times a week we invite you to a three-course Tuscan dinner, which we prepare on the grill. You can taste local seafood, fish and steak bistecca fiorentina with us. It's up to you whether you join for dinner or head to one of the local family restaurants. We will be happy to recommend you our proven places and arrange reservations.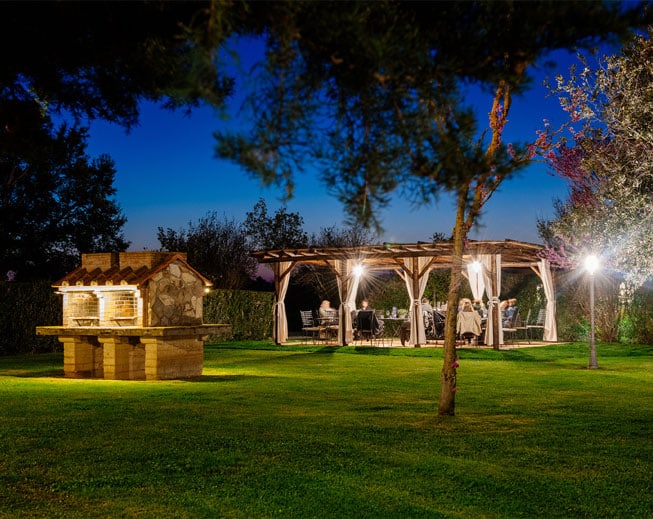 Wine and prosecco
Wine is a matter of the heart for us. Our villa belongs to the family winery Aia Vecchia, which grows great wines in the surrounding vineyards. So great that you are guaranteed to enjoy your stay in our villa. You can start with a light and pleasant rosé Solidio, or a fresh white Vermentino. However, the Bolgheri region is mainly characterized by the production of red wines. With us you can taste dry and fruity Lagone, light and fine Morellino or heavy and full Sor Ugo. We don't forget about bubble lovers either, we have Prosecco Valdobbiadene Superiore DOCG ready for you.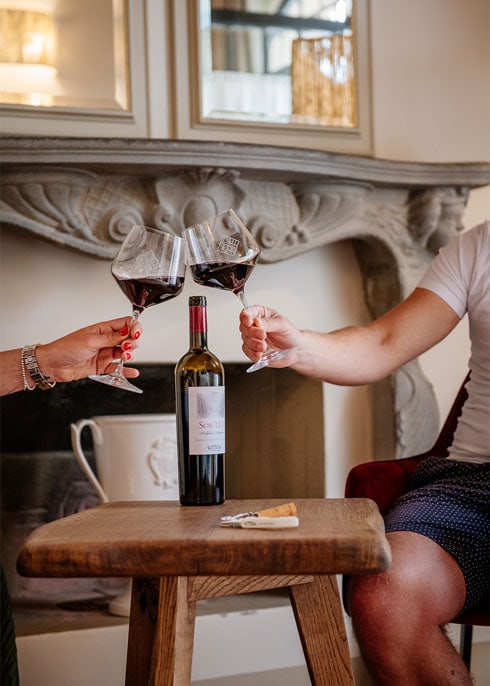 Whirlpool
In the spring and autumn months, you can spend the early evening in our villa drinking wine, watching the sunset and relaxing in the outdoor hot tub.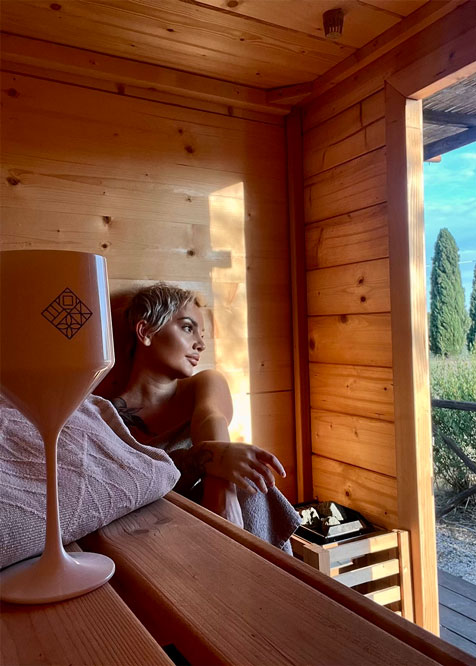 If you want more detailed information on the various packages, dates and booking, we will gladly talk to you in our Prague store Tuscany Taste or at info@villaaiavecchia.com.