Holiday with Us
Thanks to the location of villa Aia Vecchia, surrounded by vineyards and a garden with a pool and a tennis court, you may comfortably discover the beauty of Tuscany. Only 5 kilometres of country road will be between you and the sandy beaches. You will also be close to famous historic cities and lovely towns. If you wish to discover the most interesting parts of Tuscany, just ask us...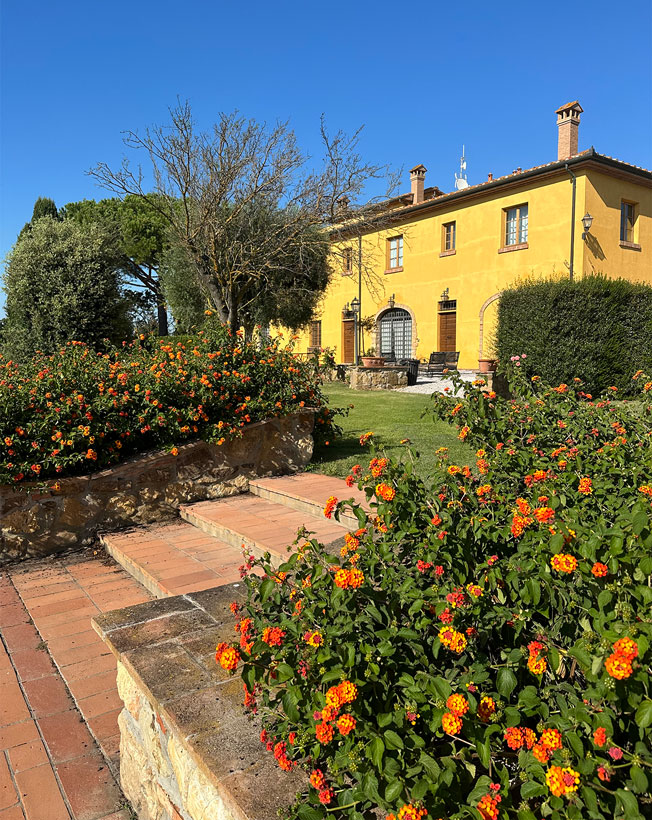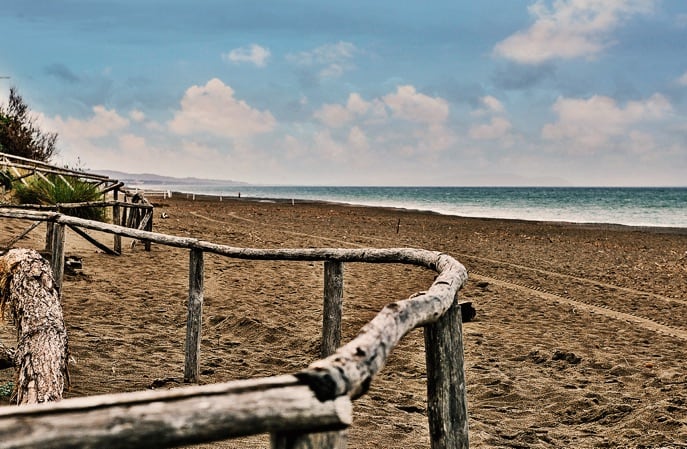 Just a Short Way to the Sea
Tuscany is not just a magical land of hills and vineyards, medieval castles and towns, but also beautiful sea and long stretches of sandy beaches. It only takes a few minutes by bike to the sea from our place. After that, you decide whether you prefer loungers and full service, a dreamy wild beach or maybe a romantic dinner in a family restaurant, listening to the sound of the waves.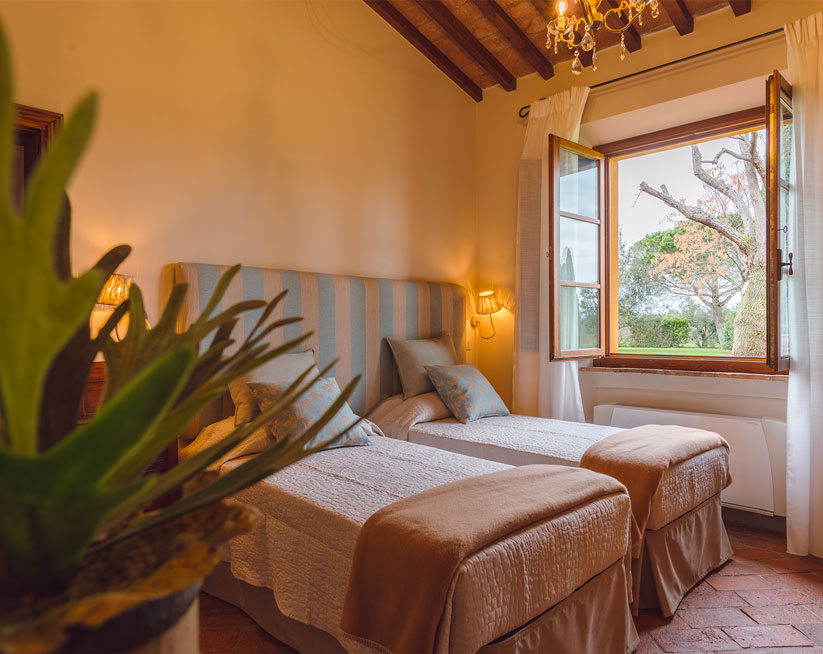 Living with Style...
The accommodation itself also offers the authentic atmosphere of Tuscany. The ancient villa belongs to the family winery Aia Vecchia. It has maintained its original style, but the suites have been renovated with respect, but you can still find all the modern comforts you could want, including a fully equipped kitchen, WiFi and air conditioning.
Relax in the Garden
You can relish the typical peace of Tuscany in the large garden around the villa. Enjoy a siesta by the pool or in the shade of the almond trees and pomegranates. Just behind the laurels, you can find our tennis court with a modern artificial turf, and you can barbecue in the garden in the evenings.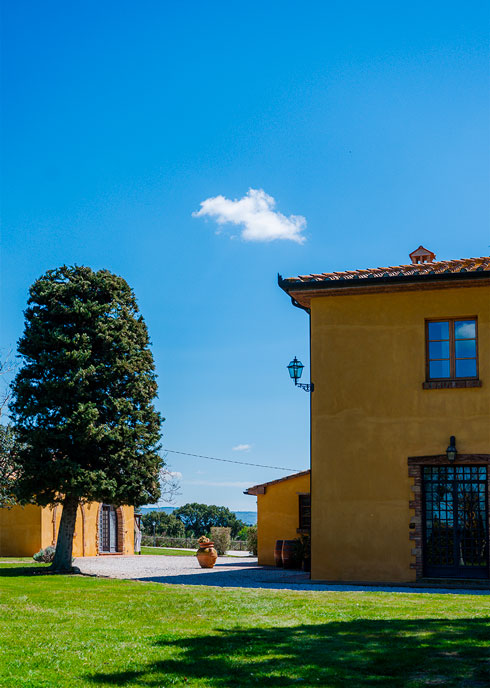 We'll Be There for You
Throughout your stay, we will be there for you, making sure that you get everything you need. We can give you advice on where to taste local food or buy the best wine and local specialties for breakfast or to barbecue. We can lend you a bike or a scooter to get around, or arrange a car rental for you. If you fly to get there, we can pick you up at the airport in nearby Pisa.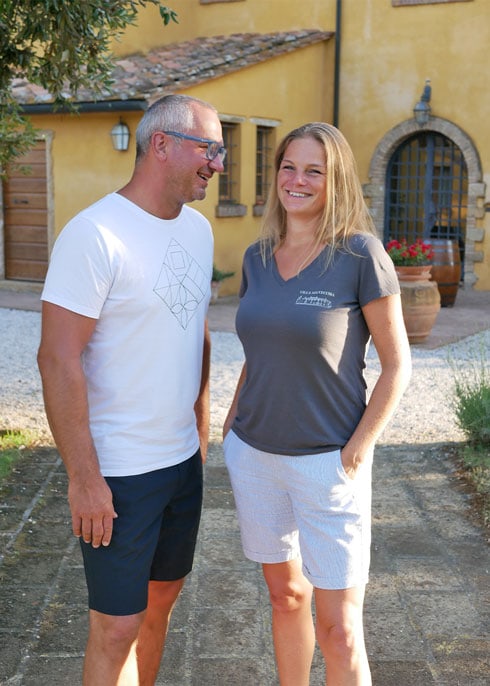 Have you already decided to spend your holiday with us?
Book